If you didn't already know, hair dryers aren't a one size fits all – and it's the same for hot air styler brushes. Different hair types have different needs, so it's important that we listen to our hair and give it the best treatment possible! 
If you've got naturally short hair, you shouldn't be using the same dryer as your bestie with long locks. Short or long, thick or thin, it's important to find the best hair dryer brush for you. 
Why Is Finding the
Best Hot Air Styler
So Important?
With different textures, lengths and conditions, you need to cater to your hair's needs. Buying any old hair dryer without reading up on it first can lead to unwanted damage – and nobody wants that! 
If you take the time to learn about the different hot air styler available, you can avoid wasting time using a dryer that's actually damaging your hair. Luckily, we can make you a blow dryer brush expert in no time! 
Why Use a
H
ot Air Styler
for Your Hair?
Questioning why you should opt for a hot air styler over your normal dryer? Let us tell you! Our hot air stylers are 2-in-1 revolutionary styling tools that combine the power of a dryer and the volume of a styler into one! This 2-in-1 benefit allows you to save time and reduce damage when styling hair as you're using only one hair appliances instead of two.  
Our One-Step hot air stylers are tailored to all hair types and lengths, transforming locks to the best they can be – they didn't become TikTok famous for no reason!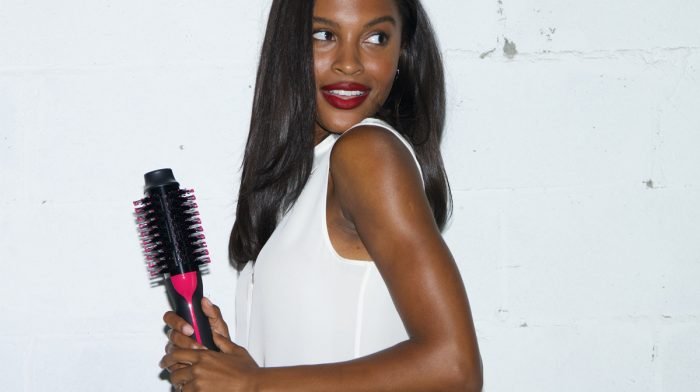 Read all about the TikTok hair dryer brush sensation, the Revlon One-Step Hair Dryer.
The Best Hot Air Stylers for Your Hair Type
Now that you know the properties and benefits of the different hot air stylers, it's time to find the right one for you! 
Mid to Short Hair
Short hair, don't care! When hair is on the shorter side, it can be hard to find a blow dryer brush that is small enough to create the volume that other hair lengths can so easily achieve. You want a brush small enough to get to the root, but not so small that you lose volume. 
Our One-Step Hair Dryer and Volumiser Mid to Short Hair is the best hot air styler for short hair! With a 30%* smaller oval brush design, you can create both volume at the root and beautifully curled ends. 
With Ionic technology for less frizz and more shine, and Ceramic coating for reduced heat-damage, hair is left looking healthy, smooth and perfectly styled!